Home Termite Treatment Ipswich
Commercial Services by Savige Pest Control
Welcome to Savige Pest Control Commercial Services, the leading commercial building inspection company in the Ipswich and Brisbane areas, covering both Brisbane North and Brisbane South. We also offer building and pest inspection on the Gold Coast and Sunshine Coast areas. If you are looking for a company that offers commercial pest control services in Brisbane, Ipswich, or surrounding areas, give us a call today and talk to one of our friendly staff who will be happy to help you and answer your questions.
Savige Pest Control is an Ipswich-based company that is family owned and operated. They pride themselves on top-quality customer service and ensuring that our clients will always receive outstanding service and value for money. They pride themselves on quality workmanship, we will provide you with an efficient service to meet your requirements and maintain education and standards of practice to benefit you as our client.
Mission Statement
To lead the pest control industry by delivering quality service, utilising the latest technology, products, and methods  to achieve the best results and complete customer satisfaction and peace of mind.
Licences and Accreditations
Savige Pest Control has the following licenses and accreditations:
Health department license
License for timber and pest control
QBCC (Queensland Building and Construction Commission)
Quality Assurance
Savige Pest Control has been independently audited and has achieved the following certifications:
Quality
Health & Safety
Environment
Residential Pest Management
Is necessary for the well-being of your family and your residence. Protect your health and your financial investment with Savige Pest Control. Savige Pest Control applications are effective for both the elimination and the prevention of annoying and harmful insects, bugs, rodents and other nuisances. Our wide variety of pest control solutions effectively treat:
Commercial Pest Management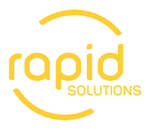 Savige Pest Control work with a wide range of businesses to deliver tailored Commercial Pest Management Programs that include periodic servicing, free service period, pest management register and ongoing support.
Savige Pest Control is insured by Rapid Solutions. For over 20 years Rapid Solutions has specialised in offering insurance to the Timber Pest Management, Building Inspection, Urban and Agricultural Pest & Weed Control industries. They have extensive experience offering insurance in the termite management industry.
Home Termite Treatment Brisbane
The Many Perks of Undergoing Home Termite Treatment
When you ask people about their thoughts or opinions about termites, many smirk and shudder at the thought of seeing termites in their properties. But, when you ask them if they're doing something to find out if there are termites in their property, most of them have no idea of what to do. Well, If I were the one asking them, I'd probably tell them to schedule a home termite treatment in Ipswich! Read on to learn of the many perks of undergoing home termite inspection and treatment.
An Ounce of Prevention Makes a Lot of Difference
As I mentioned earlier, while many home and property owners today shudder at the thought of having a termite infestation on their property, they are at a loss as to how to directly deal with an actual invasion of termites. Well, not only are termites truly unappealing, but they can also literally devastate property. That is why at the early onset of a termite invasion, you should quickly schedule a home termite treatment in Ipswich and Brisbane.
Regular home termite treatment in Ipswich provides home and property owners with a wide array of benefits. Foremost among these is that an ounce of prevention makes all the difference. Yes, if you want to make sure that these critters don't decide to call your home theirs, then regular termite treatments are a must.
When a pest control professional applies or undertakes termite treatment, they are creating a barrier that keeps termites from reaching your home and calling it theirs too. In addition, even if one or two termites happen to enter your property, they won't last long because the pest control guy or girl has already applied or placed insecticides and traps to eradicate these pests.
As a result of the home termite treatment in Brisbane and Ipswich, your home or business will likely remain termite-free after the preventive treatment, and will most likely stay that way as long as you keep up with the regular maintenance schedule.
Regular Treatments Are More Cost-Effective
One of the biggest perks of regular home termite treatment in Ipswich is that you avoid the cost of repairing termite damage, as well as dealing with large-scale termite invasion. Usually, standard pest control treatments are preventive options that are relatively a small investment, and they certainly cost less than what you would need to pay for home fumigation, or for repairing major structural damage.
For home fumigation, home or property owners could cough up from a thousand to two thousand dollars or more, depending on the size of their house or business establishment, and they might also have to stay away from home for three to five days on average. But, if you don't have somewhere else to stay, then you may need to cough up more cash to pay for a hotel room while the fumigation is ongoing
So, I guess it would be wise to schedule a home termite treatment in Ipswich and Brisbane quickly because it allows you to invest a little as a means of avoiding humungous expenses down the line if you chose to disregard the termite problem.
Pest Inspection Ipswich
What The Pest Inspectors Look Out For
During a routine pest inspection in Ipswich, there are several key pieces of evidence that pest inspectors will look out for when they go on the hunt for insects. For example, when searching for termites, the inspectors will look for mud tubes.
Subterranean termites often create mud tubes, which are their secret highways that connect their nests to the wood that they love to eat. These narrow, intricate passageways are around the width of a pencil and are composed of wood and soil
Termites create these ingeniously designed mud tubes to connect the wood to the soil, protect the termites from their predators, as well as to keep them hydrated. However, the absence of mud tubes doesn't mean that your home or business establishment is termite-free. Why? Because there are dry wood termites too, which do not make mud tubes but make dry wood their home!
Speaking of wood damage, when you knock on wood and it sounds hollow, then that is a surefire sign of a potential termite infestation! Yes, termites do a lot of serious damage to the structural joints of wooden furniture and structures, leaving them with a rippled or crushed effect.
During a standard pest inspection in Ipswich, the pest control professional inspect the wood using a screwdriver to expose any tunnels or pathways. Subterranean termites are often notorious for having a distinct style, by creating tunnels parallel to the grain of the wood.
The people who do the pest inspection in Ipswich and Brisbane also look for evidence of swarms and frass, which is a "cute" way of saying termite droppings. Frass is usually made up of very tiny, granular pellets that are shaping up like ovals.
The Major Areas to Inspect
The major areas to inspect during a standard pest inspection in Ipswich and Brisbane include the garage, attic, crawl space, garage, kitchen, basement, and all other home or business establishment areas.
So, to prevent termites from calling your property home, quickly dispose of any fallen tree limbs to keep your property safe. And, if you have a nice stack of firewood for those cold, cozy nights, just make sure you elevate these off the ground and keep it no closer than 20 feet from your house.
And of course, at the very first sign or symptom of a pest infestation, make sure you quickly call for a professional pest inspection in Ipswich and in Brisbane!
Pest Inspection Brisbane
Identifying the Problem
Termites cause billions of dollars in damage to homes across Australia each year. They're a health risk, and they're a threat to your home, as well as its property value. The first step towards effective home termite treatment in Brisbane begins with identifying the problem, and figuring out which type of termites you are dealing with.
For example, there are subterranean termites that are commonly found in homes and burrow themselves underground. Drywood termites live in colder climates, fly in swarms, and eat any dry wood source they can find. Damp wood termites only consume moist wood, so these are often found outdoors rather than inside houses.
The common signs of a termite infestation generally include finding wood shavings, small holes in walls or framing, and seeing skeletons or wing remnants of termites on your property. What's sad is that by the time the homeowner sees evidence of termites, the infestation is already out of hand, and the termites have already eaten a large segment of the house! That is why on the first sign of a termite infestation, it would be wise to schedule a home termite treatment in Brisbane and Ipswich service.
You Get a Complete Inspection Too During Treatment
Another amazing benefit of scheduling a home termite treatment in Ipswich is that once the pest control professional commences the process, they also conduct a thorough examination and assessment of various aspects of your property, and potentially spot signs that could indicate a termite infestation.
And, since it's quite tough for a regular person to accurately determine a termite infestation, not so much identifying and locating the different locations where they may be thriving, a home termite treatment in Ipswich and Brisbane professional also has the right tools and equipment to locate, and implement a systematic plan for termite eradication.
It's Much Safer Than Doing It Yourself
While there's nothing wrong with trying to do things by yourself, as there are various DIY methods and products available to people when it comes to eliminating termites, what's sad is that a lot of these are not only inefficient but unsafe too.
Normally, pesticides and other pest control chemicals are involved in eliminating termites. And, most of these chemicals and pesticides are unsafe for humans and animals. So, by hiring a professional, you make sure that the termites are spotted and eliminated in the safest, and most effective way possible.
And, by scheduling a home termite treatment in Ipswich the moment you suspect a termite infestation, you can catch them early and prevent them from doing any major damage. So, the pest control expert must spot these critters early.
You'll Save a Lot of Time and Money
By scheduling home termite treatment in Brisbane and Ipswich at the onset of a potential termite infestation, you will not only be preventing any major structural damage to your home or property, but you will also be saving yourself a lot of time and money.
Catching termites and other nasty pests early is the key to saving a lot of time and money. Do not try to handle these pests by yourself, and quickly let the home termite treatment in Ipswich experts efficiently and safely solve the problem.
In Brisbane and Ipswich, during home termite treatment, the pest control experts create a termite elimination solution, which is poured into strategic parts of the property. The foundation and slabs are usually irrigated with the termite treatment mixture, and the pits where the foundation piles are situated will also get treated with the solution.
According to the home termite treatment in Ipswich and Brisbane experts, the best time to treat your location is actually before you start putting anything up. Why? Because at this point, you will have open space, and the treatment solution will be able to reach every corner of the site.
Since the person undertaking the home termite treatment in Ipswich does not have the obstacles in front of him, the process should be much easier, and more hassle-free too. But then again, if your house or building has already been constructed, it's still very much possible to inspect the structure and exterminate any termites that are present.